His Cock Was Too Small To Satisfy Her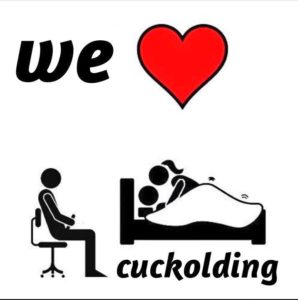 We phone sex girls hear from countless cuckolds, it's one of the most popular calls we get. There are so many tiny dicked losers out there, we can barely keep track of them. One called a few hours ago telling me how last weekend he watched his wife get banged since she fucks other men since his penis is only two inches when hard. You can't blame her for fucking other men when that's all he's got to work with, he knows he's inadequately sized to please a woman, so he knew right from the get go that she'd be fucking other men, and she agreed to let him watch.
He really enjoys watching his wife get pleasure from other men, and if he's lucky, on occasion, she allows him to lick the cum from her pussy and taste the cum of the man that deposited it there. He loves to be her clean up boy. I asked if he'd gotten to be a fluffer for her lovers cocks yet, and he said no, not yet, but he expects that it will come to that down the road. He didn't relish sucking the cock of another man, but I said he very well might find it an acquired tastes and come to love and appreciate it.
The men his wife fucks usually are well over eight inches long and quite thick, and he watches them in wide eyed amazement as they plough his wife and make her scream from their big cocks as she looks her husband right in the eye as it happens, as he strokes his little cock and watches her cum over and over again. One of these days he may be on his knees first to get that dick hard and then lick it clean afterwards, and loving every minute of it.