Love Thy Neighbor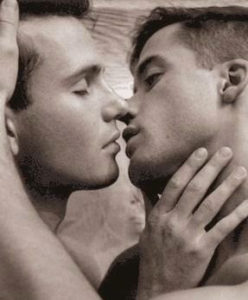 So many callers have an interest in cock, they want to suck it or get fucked by it, it's truly amazing how bisexual most people are and they just either deny it or keep it closeted. The number of men regularly hooking up with guys online or going to gloryholes is much more than you'd think. A caller last night that's married was telling me how for the last year he and his older, male neighbor have been hooking up sexually since his wife doesn't like sex and hardly lets him fuck her, gee, I wonder how impressed she'd be knowing he's sucking off the neighbor that's old enough to be his father? Oh well, if you don't feed a man at home, he's going to go out to eat rather than starve.
He said they began jerking off together in the same room while watching porn and then the old guy asked him if he'd suck his cock and he agreed and he sucks him off now several times a week. He doesn't ever get sucked, he just does it to the neighbor, who also fucks him once in a while and really enjoys it, says it gives him much more pleasure than fucking his wife ever did.
He doesn't feel guilty about it, he thinks it's normal, well getting a girlfriend on the side would be more normal, but hey, if sucking off an old guy and getting fucked by him is what turns you on, go for it. So it's his naughty little secret. Not quite sure what excuse he gives to his wife about why he's over there so much, but it seems to be working out for him, so have at it. He'd only sucked cock one other time a few decades before, but he'd always wanted to try it again, and he's sure making up for lost time now.