Big Tits Phone Sex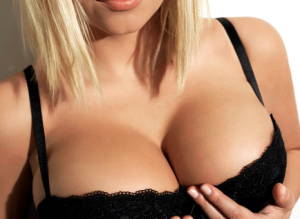 Lots of guys appreciate a woman with big tits. Not only are they there for a guy to squeeze and grope as he's kissing you and fucking you, but if they are big enough, they do love to lay their cock between hem and have a good old fashioned tit wank. What guy can resist the big, bouncy, beautiful tits they so desire? Not all guys, but some, are also into breast milk and lactation fantasies. They call up and adore the idea of their lover having full tits that are almost at the point of overflowing with milk.
Some women go overboard and get way too large implants that look freakishly big and beyond unnatural. A good handful is more than enough for many guys, but the Playboy model look is what some are desiring. One thing many guys don't think about though, is if they are larger when you are younger, gravity takes even more of a toll on them as you age and you've got a big pair of saggy tits. Saggy tits to some guys though are as hot as it gets.
There was a guy last night that called me up and he told me all about his DD girlfriend and how much of a part in their sex life her tits played. He couldn't get enough of them, and she had really sensitive big nipples and he said he could make her cum from sucking on them alone, without even touching her pussy. He said to lay his cock between them was sheer heaven and he loved giving her a pearl necklace every chance he got. To see his own cum splattered all over her tits drove him crazy. I used to laugh and think for guys cumming all over a woman's tits like this is like a dog marking its territory, and it really kinda is!