Bow Chica Wow Wow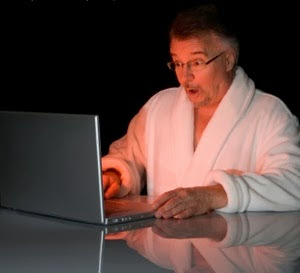 One thing I know about phone sex callers, is many call while also watching porn. Phone sex is kind of like audio porn, yet since men are such visual creatures, many enjoy seeing some action while having real time verbal interaction with me at the same time. I was surprised at first when a guy would call and I'd be able to hear porn in the background, but then I got used to it since many do it. Some have even asked me to watch the same scene at the same time as them and they will tell me the URL to type in if I'm at the computer when they call.
Some will email a link and we start it at the same time so we are watching each scene at exactly the same second as each other. Others will tell me to describe what it is I'm watching, so they get my words describing it. Others have sent me naked pics and have me tell them exactly what I'm looking at. They like knowing you're seeing it together. It's an incredible turn on for many that you see what they see even if you're not in the same room as each other, especially if it's something very naughty you're looking at. The more taboo, the better for some of them.
The fake moans, the heavy breathing the sounds of animated sex that porn makes, you just know they are stroking their cocks furiously as you tell them how you'd be on the floor in front of them sucking their cocks as they watch the action on the screen before them and taking them deep in your throat and playing with their balls and maybe even fingering their ass being a little whore for them as they watch the girls get porked on screen as I suck them hard and long and deep.